Home / Category / Super Foods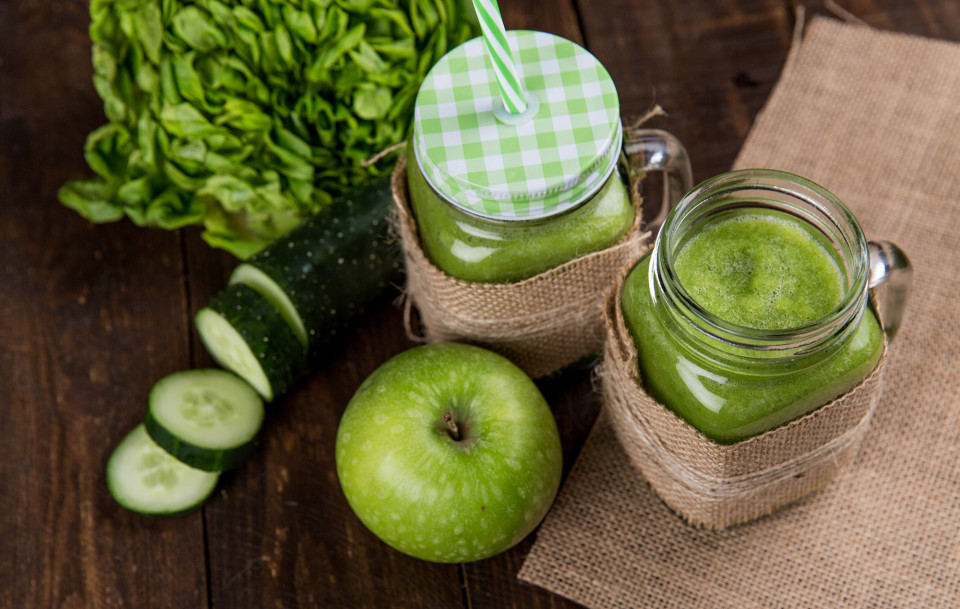 Jan 7, 2021
Six Smoothies for Your Dose of Daily Greens
Does your New Year's resolution involve a daily dose of leafy greens? Kale, spinach, mustard greens, bok choy and other veggies with that distinctive dark-green hue provide a nutritional boost you won't find anywhere else in your diet. Leafy greens provide a rich source of cancer-fighting antioxidants and vitamins as well as fiber, calcium, potassium, magnesium and iron. All those benefits come with next-to-no calories, carbs or cholesterol.
Whether you want to switch up your normal green routine or you tend to dislike the taste of these veggies, try these awesome smoothie recipes to improve your overall health in 2021.
The Four-Ingredient Wonder
This sweet, simple option uses items you probably have in your pantry. Throw these ingredients into your blender and puree on high for 60 seconds:
1 c of your favorite fruit, fresh or frozen
2 c frozen or fresh spinach
1 medium-sized banana
1 1/2 c unsweetened almond milk or your liquid of choice
Using frozen ingredients (including the banana!) eliminates the need to add ice, but if you use fresh produce throw in enough cubes to create your desired texture. You can also swap out the spinach for whatever greens you have on hand.
The Fruity Favorite
We love this smoothie in my house for its tropical taste, which masks the greens for kids and others who don't love leaves. For two hefty servings, puree the following until smooth:
2 c spinach or alternate greens
2 c water or your liquid of choice
1 c pineapple chunks
1 c mango chunks
2 bananas
As with the above recipe, use frozen ingredients or add ice to give your smoothie a frosty flavor.
The Almond-Avocado Green Smoothie
Avocado adds a delectably creamy texture and lots of healthy fats to your green smoothie. Add these ingredients, fresh or frozen, and blend until smooth:
2 c spinach or greens of your choice
1 c pineapple chunks
1 c unsweetened almond milk
1/2 ripe avocado
1/2 c mango chunks
1-inch segment of fresh ginger, peeled
For an extra dose of nutrients, try adding 1 tablespoon flaxseed meal or hemp seeds. You might need to blend a bit longer unless you don't mind the crunch.
The Nutty Berry Green Smoothie
Try this one when you need a twist on the green smoothie formula. Blend the following to your desired texture:
1 medium banana
2 c greens
3/4 c unsweetened almond milk
1/2 c mixed berries
2 T of your go-to nut butter, ideally without added sugar
1 T flaxseed meal
I love to use strawberries in this one for a nostalgic treat that tastes just like a peanut-butter-and-jelly sandwich.
The Tart Green Ginger Smoothie
If your smoothie tastes trend to tart rather than sweet, this one's for you. Blend these items:
2 c packed kale
2 c water or another healthy liquid
1 c diced peaches
1 c diced mangoes
1/4 c lemon or lime juice
1 T fresh minced ginger
If it's a bit too tart, add a tablespoon of maple syrup and taste.
Green Apple Smoothie
Consider this smoothie if you're craving savory fall flavors. Blend your ingredients:
1 c greens
3/4 c unsweetened coconut milk
1/2 c oats
1/2 c diced green apple
1/4 cup fresh parsley
1 T honey or agave nectar
1 tsp. lemon
As you experiment with these recipes, you'll probably develop your own formula for the perfect green smoothie. You can even add protein powder and other supplements to customize this refreshing, healthy meal for your personal dietary goals. Our Daily Greens blend can amplify the impact of your leafy veggies with superfood ingredients that support your body's well-being and function.
Category: Super Foods